<![if !vml]>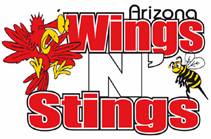 <![endif]>

Call Today for FREE Estimate
We can usually Meet or Beat
most any other licensed
competitors written quote
for the same type of work

We are a family owned and operated company that has spent over 12 years specializing in providing Humane, Effective, Discrete and Guaranteed Bird and Pigeon Control Solutions.

Guaranteed Products - Guaranteed Workmanship

- Ask about our BIRD-FREE GUARANTEE -

Over the past 12 years we have successfully bird proofed 4000+ homes and 100's of businesses along with many different and unusual types of structures like freeway underpasses, gas canopies, cooling towers, billboards, parking garages, casinos, libraries, multi-story buildings warehouses, hangars, hospitals and many other structures where pest birds had become a health hazard or problem.

While bird proofing & pigeon control is associated with the pest control industry, controlling pigeons and other types of birds is very different than spraying for general household pest.

Would you hire a dentist to fix your car?

Why hire some inexperienced bug guy to fix your serious pigeon or bird problems?

Pigeon and bird control, exclusion or proofing requires completely different training, tools, methods, equipment and knowledge to eliminate birds and pigeons from nesting or roosting outside a building, than spraying for pests like cockroaches, scorpions and ants from inside that same building.

Big Job or Small Job, We Can Do It All.

Our Guarantee to you


All results are guaranteed, all workmanship is Guaranteed for 5 year and most all of the products or devices we use or install are guaranteed for 5 years.
Save time, energy and money by having your bird control work done right the 1st time, hire a professional bird control specialist that guarantees their workmanship, results and the products they install
As the owner I know how different it is. After owning my own pest control company in Arizona for 16 years, then selling it to one of the worlds largest pest and termite control companies in order to devout all of our time to bird exclusion for all kinds of buildings and structures.

Some times beating those pesky birds requires thinking like a bird & hanging (repelling) out where they nest or roost to solve the problem.
All of us here at Arizona Wings N' Stings LLC enjoy what we do and it shows in our work, the effective results we get and all the great referrals from satisfied clients;
"Thank you so much for your professional and excellent work on this difficult job, we truly appreciate it"
"Just a note of thanks for the thorough and professional job Steve did on our home today and Jeff did with his estimate yesterday. Iím very glad I contacted your company and will highly recommend Arizona Wings-N-Stings. I appreciate your crew, their attitude and their skills."
"We are happy to offer our thanks and appreciation for a job well done in controlling our pigeon problems at the industrial park"
"Since you closed off the overhangs of my home and installed the shock track on our roof peaks we have been pigeon free"
"You have very friendly people, you don't find that in many businesses"
Thanks for checking us out, you are visitor