<![if !vml]>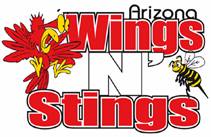 <![endif]>

PEST MANAGEMENT PROFESSIONALS

Looking To Add Some Extra Income?

Don't lose valuable customers that may go to someone else to get their bird & pest control work done because you don't do birds or the job is too big for your experience or manpower level.

We will never solicit your residential or commercial pest or termite control accounts because we only do bird control & bee removal.

BASIC PROCESS
Call, fax or email our office and give us the customers information and bird problem.

Give us you name, Phone, Fax # and other information needed to reach your company or you.

We call your customer and set the appointment to do the inspection with or without you on site, you decide.

We write up proposal, then submit the proposal to customer.

When they accept, they get a long lasting, quality bird proofing service done by us, representing you.

We can offer your customer a guarantee on our workmanship and the materials we install.

If you like, we can add a dollar amount or % of the job for your referral fee, just let us know what you want to do.
Note: Different variations of the above basic system can also be done - Call us today and find out.
We are BMP'S - (Bird Management Professional's) and provide a valuable service to you, for your customer - you keep the account and get a happy bird free customer. Bird control work has even been used to help get into the job for the pest or termite work - a package deal.
Many PMP's are taking advantage of this service from small one man operators to large national companies. As you know, bird control is very different than pest control with all the different tools, ladders and other stuff needed to do a good bird exclusion job.
Most PMP's don't have or want to have all this equipment tied up, or even pulling a tech or 2 off a scheduled route for a day or week to do the job which could create unhappy pest control route customers. This is one of the reasons we sold our pest control accounts. Many PMP's have request's for this type of work but can't provide the needed service with the current staff on hand so that customer slip through the cracks till they find some other PMP that can fix their problem.
Call us for more information on how we can help save your accounts and make you more money.
CALL US TODAY WE CAN HELP YOU