Services
Southwestern States Commercial Service 1.877.828.2473
Contact us today to see about scheduling an inspection of your property and see how we can help you stop all the noise and mess as well as protecting you, your family, employees and customers from possible slip & fall dangers or health hazards associated with pest birds that are roosting or nesting in and around your home or business.

<![if !vml]>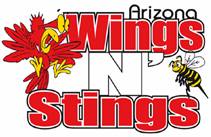 <![endif]>

SERVICES WE OFFER & WHERE

Over the years our exclusion work has included over 4000 + Homes, Churches, Multi Story Parking Garages, Aircraft Hangars, Cell Sites, Libraries, Casinos, Office Buildings, Warehouses, Freeway Under Pass's, Billboards, Apartments, Loading Docks, Gas Canopies and many, many other locations where pest birds have become a health issue or a problem.

We specialize in Residential and Commercial pigeon and bird control and provide you with a well trained, knowledgeable and experienced service staff that can satisfy your needs when dealing with the concern of bird infestations in and around buildings and structures of all kinds. If it's one story or a multi-story building or structure we can help you.
Services offered below are available in the Metro Phoenix, East Valley cities area only....
Services offered through out the southwest, Arizona and the Las Vegas, Nevada areas ....
Commercial buildings Bird Control for most any type of structure,
City and State Government Bird Control & Exclusion Projects
Bird Dropping Removal & Pressure Washing Services
Architectural Plan Review
Pigeon & Bird Problem Consultations
Sub-Contracting work for Pest Control Companies
Services offered in other states
Large Commercial projects like hangars and Government Projects
Sub-Contracting service for Pest Control Companies
Bird Control Personnel training outside of our service areas
Pigeon & Bird Control Problem Consultations
Contact us if you need a referral for smaller jobs any where in the U.S
Arizona Wings-N-Stings LLC is a certified installer or can install any of the products for companies like: Bird Barrier America, Bird B Gone, Hot Foot America, BirdBlaster, Flybye, Force Fog, BirdBuffer, OvoControl P and many others.